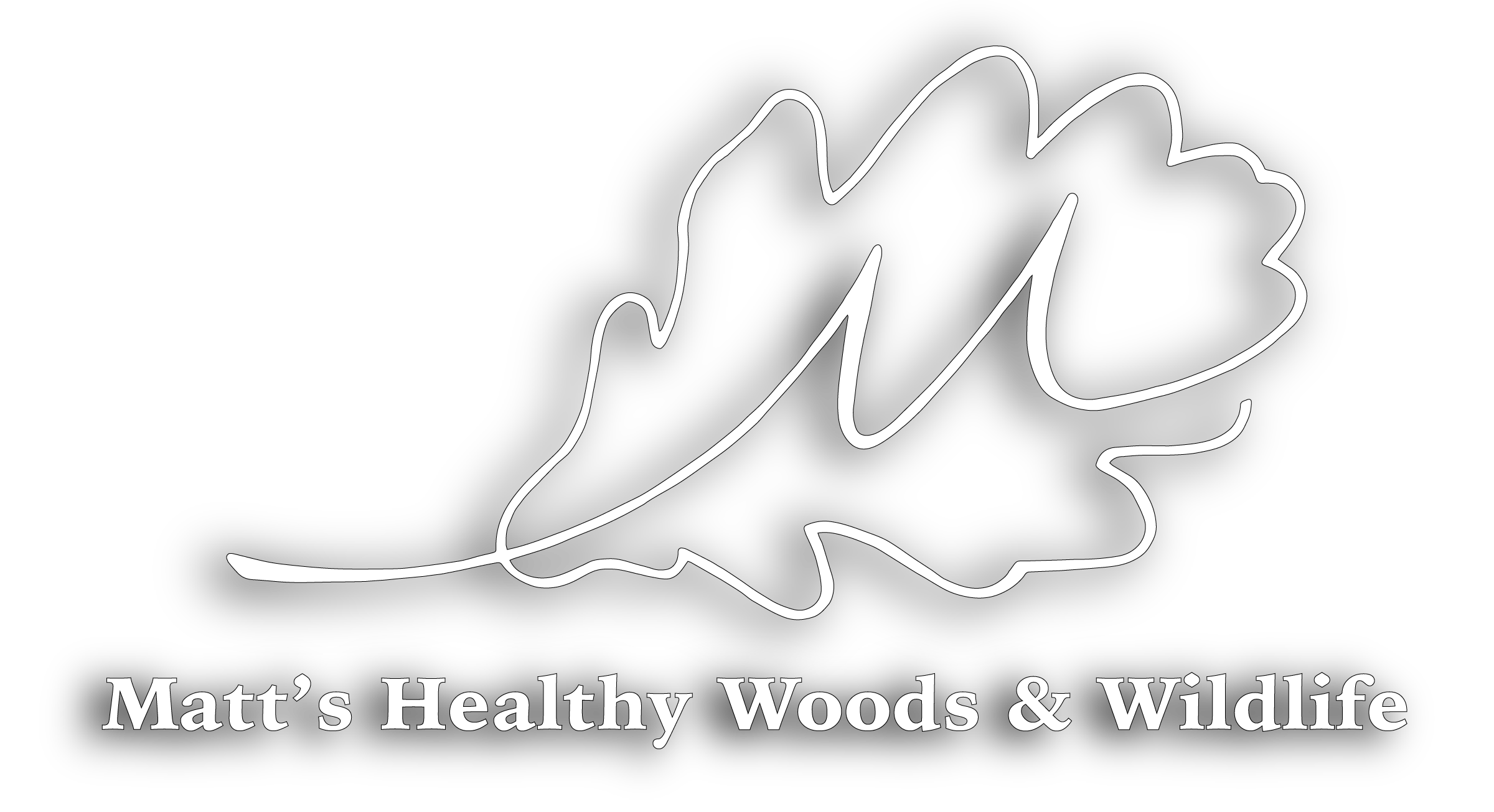 Hi! I'm Matt. For as long as I can remember, I've had a passion for the outdoors. Now I would like to put my knowledge and experience to work on your property. I firmly believe that a healthy forest involves much more than the trees themselves. The soils, insects, plants, birds, and animals all play a vital role in a properly functioning system.

At Matt's Healthy Woods & Wildlife, our team will always strive to provide the highest quality advice and assistance to every client, no matter the project. Whether you want to manage your forest for maximum timber production, whitetail habitat, overall forest health, or anything in between; we look forward to the opportunity to assist you along the way. We offer a suite of forestry and wildlife management services to help you maximize your property's potential.
We are a full service forestry consulting company. Some of the more popular services we offer are:


Forest Management Plans
Forest Stand Improvement
Wildlife Habitat Enhancements
Timber Sale Marking and Administration
Timber Value Appraisals

Emerald Ash Borer Treatments
Boundary Marking
Tree Planting
GPS and GIS Services
Presentations

In addition to my Fisheries & Wildlife degree from the University of Missouri and over 10 years experience, I also hold the following professional credentials:
I am a member of the
Missouri Consulting Foresters Association
, serving as president since 2013. Staff Forester, Tyler Cox, earned his degree in Forestry from Southern Illinois University, and is also an MCFA member.
Matt's Healthy Woods & Wildlife LLC
PO Box 372
Cameron, MO 64429
Matt Arndt, Owner
matt@mattshealthywoods.com
(816)390-7165
Cameron, MO
Tyler Cox, Staff Forester
tyler@mattshealthywoods.com
(217)741-8870
Higbee, Mo